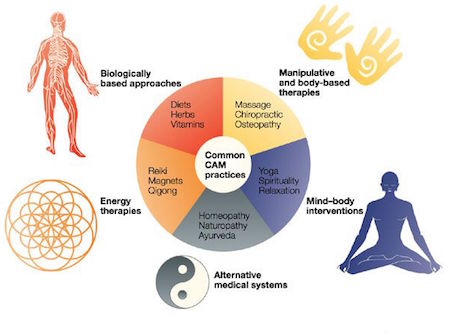 In addition to everyday clinical practice, certain activities are in place to support the process of integral health care. These include:

Health Navigation:  A trained Navigator serves to guide the patient and the practitioners in the process of creating integrative treatment plans.  The Navigator facilitates this process by possessing a familiarity with traditional and complementary medical systems as well as the patient's unique situation, thus allowing them to guide the patient and practitioners in custom designing and maintaining a unique, evolving treatment plan.  As a result, the patient might be seen and treated by 2-3 health care practitioners – whatever will be deemed appropriate for a better outcome, with the progress of each case well documented.
Patient Care Conferences:  Weekly meetings with the practitioner team as well as the health navigators to discuss day-to-day clinical issues. In these meetings, any of the practitioners may present a case and seek input from a wider circle of professionals .
Clinical Themes:  Exploring the effectiveness of each discipline in addressing various pathologies with representatives of different health modalities presenting to the wider team about its scope and experience in regard to either a specific pathology or an approach to treatment of that particular discipline.  Multimodality clinical theme discussions develops awareness about each other's way of practice.
Shared medical records:  Part of the practice of integrative medicine is for each patient to have one medical chart that is shared for his or her entire care. This allows for the medical treatment to be seen by each provider in relationship to the whole picture. This chart also serves as a tool in educating all providers about their colleague's systems of medicine.
Patient Education: Informing and involving the patient in his or her own treatment and wellbeing at every step of the way.
In the future, the team aims to incorporate and develop further collaborations, the integral way:
Interdisciplinary conferences : To facilitate exchange, learning and visioning amongst health care providers from across the world, exploring the potential of integrative health systems.
Development of an integrative therapeutic approach to treatment of chronic conditions:  Upon establishing integrative approaches to selected chronic conditions, a therapeutic protocol may be developed for the treatment of the condition, such as for Diabetes Mellitus. Details in particular would include which doctor/practitioner would be the first to evaluate the case, and the subsequent treatments to follow . Choice of therapies would be made based on previous case studies and regularly re-evaluated with objective criteria for improvement and recovery in different patients.
Publication of preventive educational materials for patients:  To reinforce a primary theme of integral medicine where the patient is responsible for their own health and well-being
Acute Care Services, the integral way:  To meet the urgent needs of the acutely ill or for those unable to schedule an appointment who need medical care, acute care services are offered through the participation on a rotational basis of the different practitioners